It is now worldwide known that the day of one's wedding is the most important day of his/hers life. That is why the preparations for the initial wedding day take place up to 6 months before the wedding day. The grooms don't usually prepare that much for their wedding, but the brides have to make a lot of decisions before their wedding day takes place. Those decisions include what bridal hairstyle they will show off, what make up style they will wear, what shoes they will wear, etc.
But, the most important decision the future bride has to make is what bridal dress she will wear on her wedding day. No bride in the world did come to only one bridal salon and choose the first wedding dress she saw. The bride must choose a wedding dress in which she will feel like the most beautiful woman in the world, like a queen, and comfortable as well. In this article, we will explore the world of some of the most beautiful wedding dresses in the world. We hope that our article will help you choose how your wedding dress will look like. Let's have a look at the 25 Most Beautiful Dresses for Brides:
#25 – Moonlight Couture Wedding Dress – Style 1299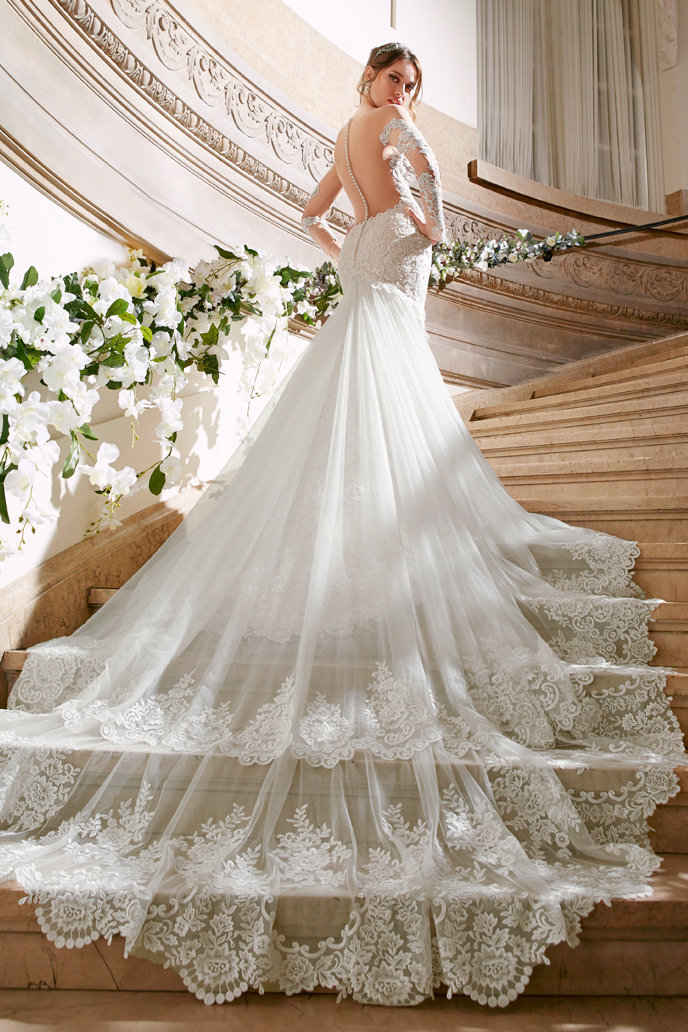 If you are looking for a wedding dress that looks just like the wedding dresses you have read about only in fairy tales, then Moonlight Couture Wedding Dress Style 1299 wedding dress is an ideal bridal dress for you.
The most enchanting feature of this mesmerizing dress is its lace appliqués that can be found on its fitted bodice everywhere from the from the drop waist to the luxurious illusion long sleeves.